{{ notice }}
{{ warning }}
Digital Verifiable Credentials
The future of training and credentialling starts here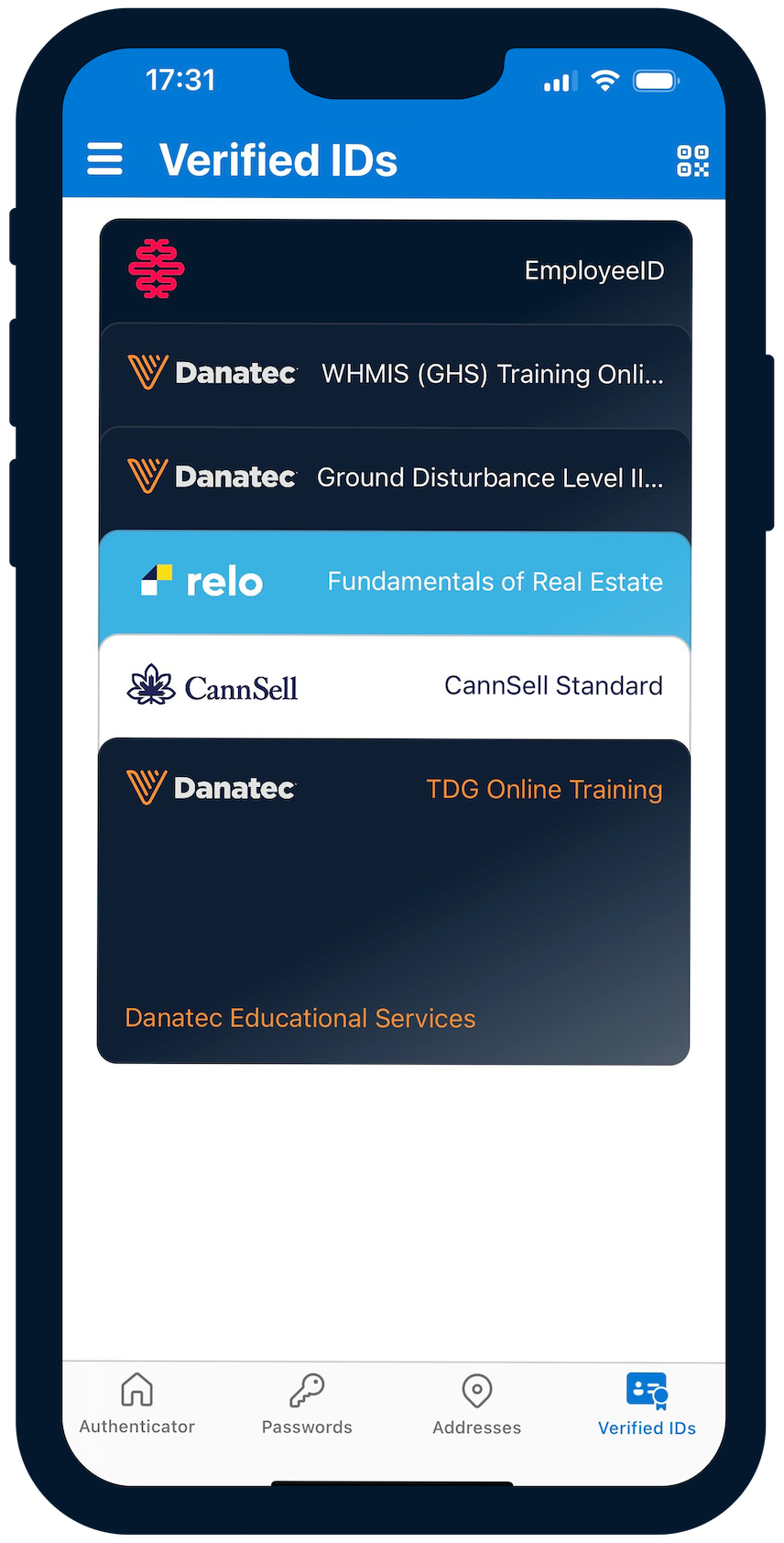 What is a digital verifiable credential?
Digital Verifiable Credentials (VCs) are secure, cloud-based credentials that are far beyond a traditional certificate, digital badge, or PDF. They're impossible to forge, falsify or alter.
Verifiable Credentials (VCs) are tamper-proof and independently verifiable credentials that use globally recognized W3C standards and rely on blockchain technology. They are trusted, real-time digital credentials that live in a digital wallet and can be viewed, managed and shared from anywhere.
Read more about W3C standards here.
How does it work?
VCs are issued by a training provider, and independently validated by a third-party verifier via secure blockchain technology. When a VC is issued to the credential holder, it is dated and time stamped. If necessary, the issuer can instantly revoke the credential at any time.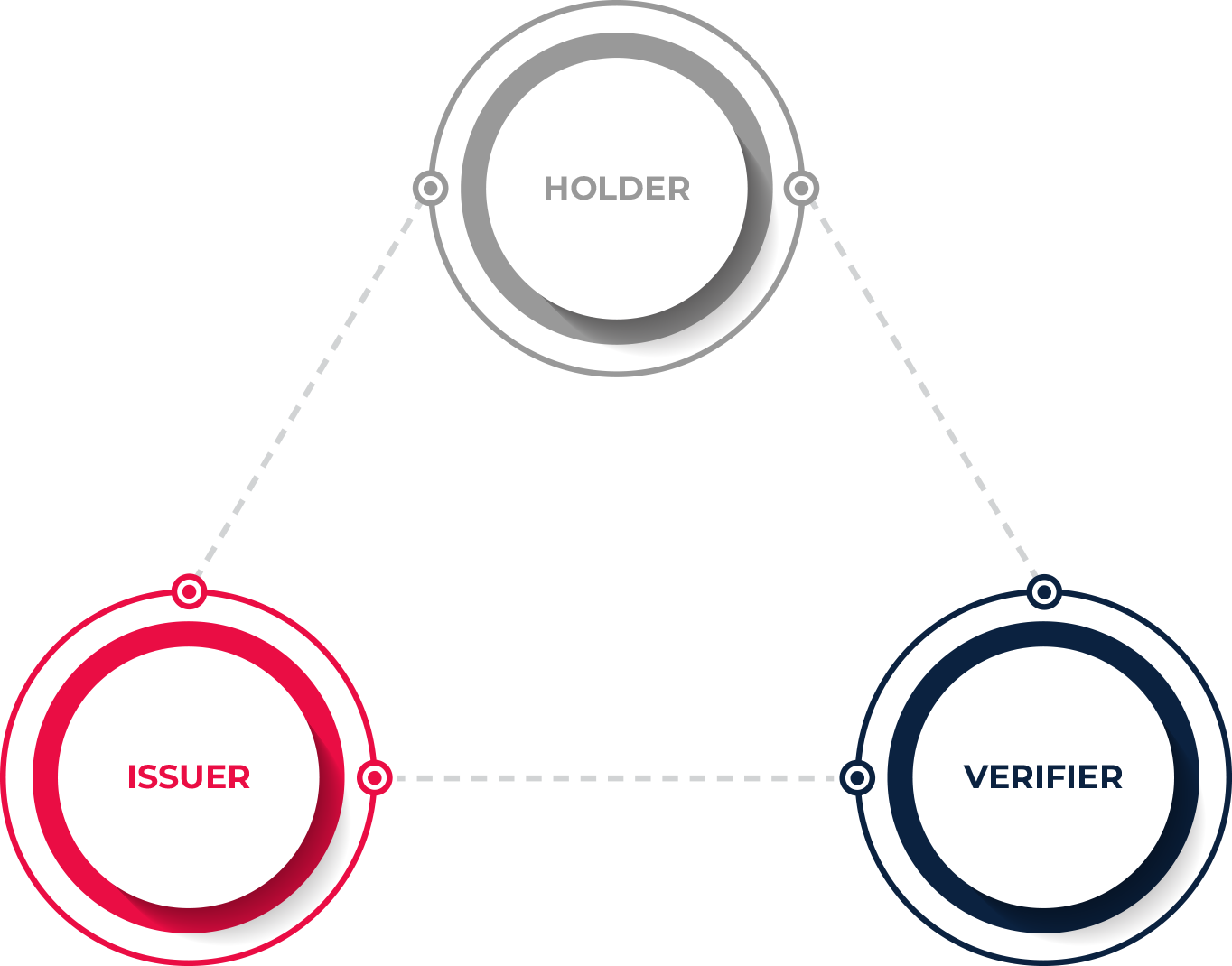 We Know Training is currently the only issuer of verifiable credentials-enabled training through its proprietary LMS. WKT works in partnership with Credivera for credential verification. Credivera is the world's leading credential verifier via the Credivera Exchange, which optimizes personal privacy and trust with up-to-date verified credentials secured in a digital wallet.
As easy as 1, 2, 3!
STEP 1
A learner completes a training program (e.g.: a course)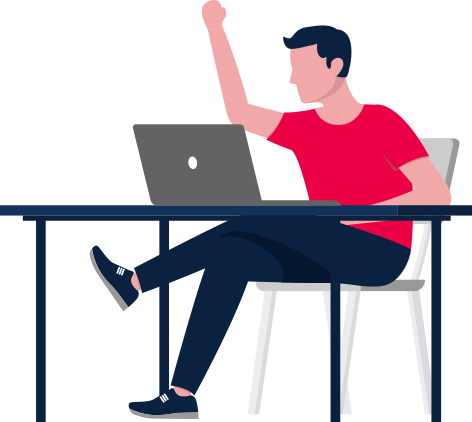 STEP 2
They receive a digital verifiable credential, and save it to their digital wallet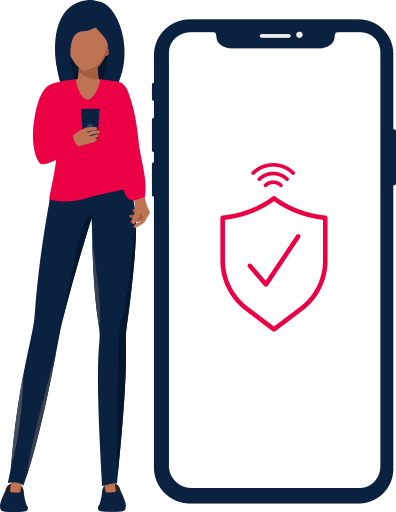 STEP 3
They share their new VC with employers, recruiters, and beyond!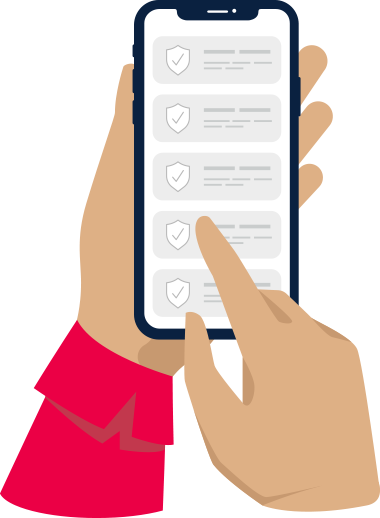 Traditional Digital Badges or Certificates
Displays the credential information
Not tamper-proof, easy to falsify or edit
Not created using secure technology, usually relied on simple JPGs, PNGs, or PDFs
Not designed to optimize portability, is usually saved to a desktop and takes time to retrieve and share
Not instantly verifiable, requires time-consuming phone calls and internet searches to verify
No process to revoke credential once it's issued
No data privacy protections included
Digital Verifiable Credentials
Displays the credential information
Impossible to falsify or tamper with
Created using blockchain technology and adheres to globally-recognized W3C standards
Designed to optimize portability and live in a convenient digital wallet on your smartphone
Instantly verifiable
Credential can be instantly revoked by the issuer at any time
Meets a high standard of data privacy and security
Integrating VCs with an LMS
VCs are currently the leading edge of workplace credentialling — but very quickly, they will become the standard.
You can future-proof your training program by incorporating verifiable credentials today. The process is seamless, particularly when you use a VC-compatible LMS. Using an LMS with integrated VCs makes the entire process automatic, with no complicated integrations, no changes to your platform architecture, and zero extra work for your team.
Right now, We Know Training is the only LMS that offers integrated verifiable credentials.
Use Cases
How will verifiable credentials make our lives easier in the workplace? Here are just a few of countless potential use cases.
An association can grow its membership by offering PD courses with VCs that members can show current or prospective employers.
A real estate brokerage can instantly verify the licensing status of a potential new hire.
A factory can require employees to scan their training VC before a dangerous machine will power on for them.
A financial planner can instantly verify their designation with new clients.
A regulator can drastically reduce the time it takes to do a compliance audit by using instantly verifiable VCs.
Learn more about VCs and see it for yourself.
Sign up here to try our demo course (and earn your first VC).
Get in touch
Want to chat more about what VCs can do for you? Interested in setting up a discovery call or detailed demo? Send us an email at contact@weknowtraining.ca, and someone will get back to you shortly.